The Brittany Model Harp
by Stoney End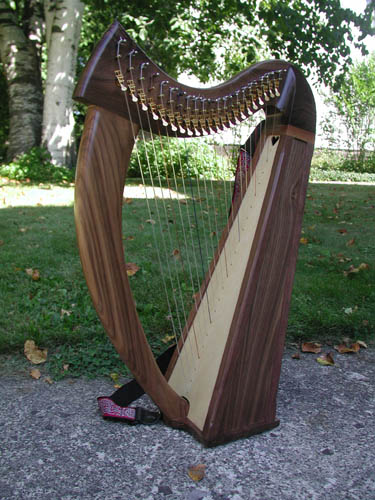 At left we show the Brittany harp that is sitting here on the floor. It has beautiful walnut grain as you can see.
Specifications:
Wood: walnut
Number of strings: 22
Playing range: three octaves, G (below middle C) up to high G
Height: 9 lb
Weight: 29 inches
High-quality Truitt levers on every string
Removable playing strap

Included:
Padded green case shown below
Tuning key
Full extra set of strings
Removable playing strap.
Warranty: 5 years

Price of package: $1400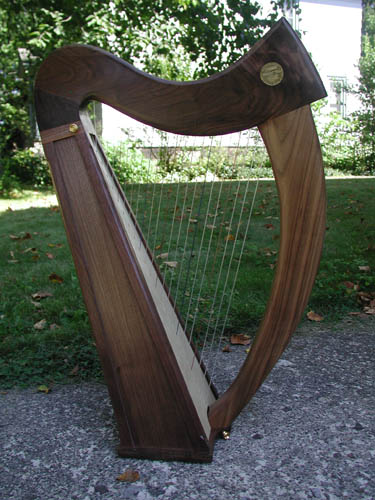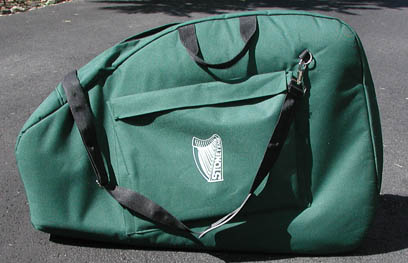 Padded case with handles, shoulder strap and side pocket
The Harp and Dragon
25 Madison St, Cortland, NY 13045 USA
Secure telephone 607-756-7372
How to email us
Ordering information
How to place an order