Encore Model Harp
by Blevins
We have a beautiful 34-string Encore model harp made by Blevins. It is made of special figured hackberry with a very light stain. We show several views of it below, a close-up of the grain at the front top, plus the very nice blue soft padded case.
The package includes: 34-string harp, full Loveland levers, feet, rubber-covered tuning key, and case (this includes a shoulder strap, and has a really large side pocket). Price: $3500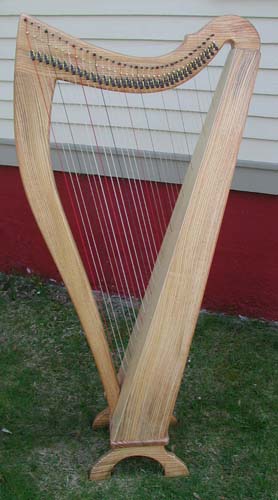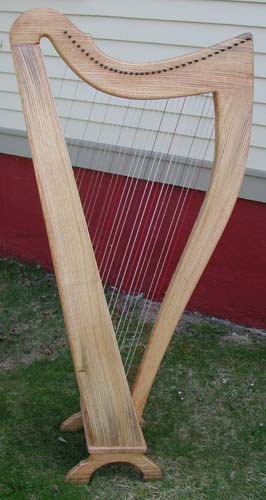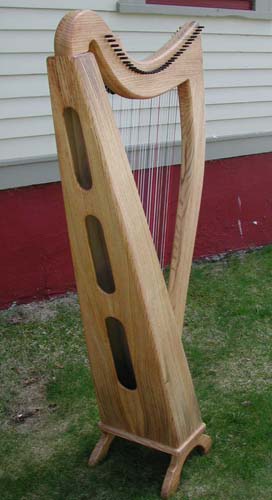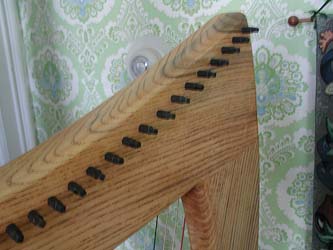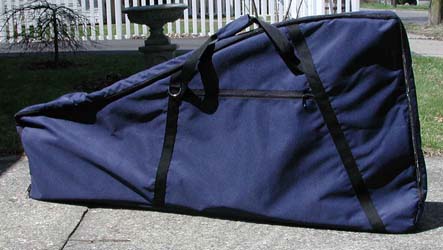 The Harp and Dragon
25 Madison St, Cortland, NY 13045 USA
Secure telephone 607-756-7372
How to email us
Ordering information
How to place an order
Notice:
We invite inquiries about buying up our stock, as The Harp and Dragon does not plan to stay in business much longer.
Please click here to inquire.