Mini Lovespoon Wedding Favors
In the old days in Wales, a young man would carve a fancy wooden spoon to give to the girl that he wanted to court. (The expression "to spoon" comes from this custom.) It was important to prove to the potential father-in-law that the young man was good at working with wood, because he would have to make all his family's furniture, dishes and eating utensils.
The giving of a small lovespoon to each of your guests as a wedding favor to thank them for coming, and to serve as a memory of the romantic custom of the lovespoon, has appeared in recent times, both in Wales and in North America.
Our mini lovespoons are made of wood by David Court in South Wales.
For larger lovespoons that can also be used as wedding favors, see the small spoons at the bottom of our main lovespoon page.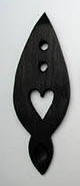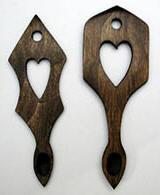 At the moment we have only numbers 1, 6 and 7 in stock, counting from left to right (our apologies).
Size: about 3 5/8" to 4" long, depending on the design.
Price: $2.50 each or $2 each for 25 or more.
A note: how many of these mini lovespoons we have at any given time can vary considerably. If you want to be sure to get them in time for your wedding, please order them a couple of months ahead. Otherwise, if time is short, we'll do our best for you - we can contact the maker and see whether your deadline can be met. **
You are on the Mini Lovespoons page of the web site www.harpanddragon.com .
There are over a hundred pages on this web site; click on the Back to Home Page link
to see an outline of this entire site.
Notice:
The Harp and Dragon business is for sale.
We invite inquiries about buying up our inventory.
Please click here to inquire.
We will remain in business for the foreseeable future until we announce otherwise.
If you do not receive a reply from us within a day or so after sending in an order, or after emailing a question, please contact us again, as our reply may have been thrown in your spam bin or may have returned to us. Exceptions: weekends or when we note on our front page that we are closed for any reason.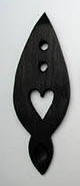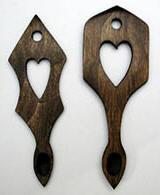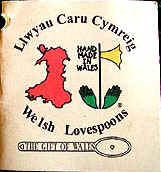 Tag not available.